Surabaya Bromo Ijen Tour Package Price 2018 – bromosunrisetours.com . Cheap price Tour to Mount Bromo and Ijen Crater from Surabaya is visit Bromo Volcano Tour and Ijen Volcano Banuwangi. This trips is complete of volcano tour in East Java. Best destination for trekking and explore the beautifully of volcano.
Surabaya Bromo Ijen Package Tour is need 3 days and 2 night trip. By pick up from Surabaya Aiport , Gubeng Train Station , or Turi Train Station , Hotel in area Surabaya , or anothe rplace which make in advance. And the last day if by drop off at Ketapang Fery Port Banyuwangi, Back To Surabaya , Drop Off Bali , Malang or Yogyakarta.
Surabaya Bromo Ijen Tour Package Itinerary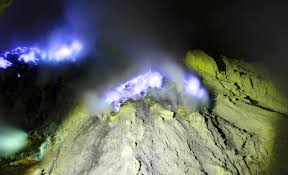 Itinerary of Surabaya Bromo Ijen Tour Package is as follows:
Day 1 : Surabaya to Mt Bromo Hotels
Bromo ijen tour is start by pick you up from  your arrival at Surabaya Aiport , Gubeng Train Station , or Turi Train Station , Hotel in area Surabaya and direct heading  to hotel in Mount Bromo, Chek in and free program
Day 2 : Bromo Tour – Bromo Sunrise Tour – Ijen Hotels
Mount Bromo Tour start in morning at 03. 00 AM with transportation jeep 4wd drive to the peak of mt. Penanjakan 1 (the highest and best view point) enjoy the beauty of the Mt Bromo sunrise with panoramic with backgroud Mt Batok and Mt Semeru or Mt Mahameru. After see sunrise still by 4WD jeep cross the sand ocean then climb up 250 stair to reach of Bromo Crater. Finish explore and take some photograpg of bromo white smoke and the crater drive back to hotel for having breakfast , short rest , prepare trip to ijen. After chek out ready to Ijen excursion. The trip to Ijen from Bromo is need 6 hours driving, lunch at local resto. After reach Ijen area stay overnight at Arabica, Ijen View Hotel or Catimor Hotel ( Bondowoso District ) Ketapang Indah, Ijen Resort Villas and Ijen Resto ( Banyuwangi Distric ). Feel local atmosphere near Hotel (Coffe plantation)
Day 3 : Ijen Blue Fire Tour Trekking – Surabaya or Next Destination
Ijen Bluefire Tour or Ijen Blueflame Tour is see the phenomena of Ijen Crater, by trekking in midnight to see the best attraction in the world. After drive around 50 minute from hotel continued soft trekkking to Ijen around 2 hours. Explore Ijen Blue fire and surounding. Back to Hotel and transfer out to Surabaya, Bali , Yogyakarta or Banyuwangi Port. ENd of Surabaya Bromo Ijen Tour Package.\
2 Person = IDR 2,950,000/pax
3 person = IDR 2,750,000/pax 
4 person = IDR 2,450,000/pax 
5 person = IDR 2,200,000/pax 
6 person = contact us
Start from IDR 1.000.000/person
Inclusions :
– Private Car Land Transportation with profetional driver and guide
– 2 Night Hotel Accommodation at Bromo and Ijen Hotel and Breakfast
– Travel tax and parking fee
– Local guide for Ijen trekking tour
– Private 4 WD Jeep Tour at Bromo
– Entrance Fee for all tourism objects
– Mineral water drink
Exclusions :
– English speaking tour guide (custom order)
– Riding Horse
– Travel insurance and personal expense
Related Bromo Sunrise Tour : Yogyakarta Bromo Surabaya Tour Package
For more detail about Surabaya Bromo Ijen Tour Package please contact us.
https://bromosunrisetours.com/ – Surabaya Bromo Ijen Tour Package 2018