Yogyakarta Bromo Ijen Bali Tour 3 Day 2 Night
Yogyakarta Bromo Ijen Bali Tour – Bromosunrisetours.com . Yogyakarta Bromo Ijen Bali Tour or Jogjakarta Bromo Ijen Bali Tour package is trip to Mt Bromo and Ijen crater from Yogyakarta. In the morning after breakfast at your Hotel in Yogyakarta area we will pick you up then proceed to the Solo Palace. Continuad drive 9 hours to the mt Bromo. Continued excursions to mount ijen, and your adventures will be completed when arriving in Bali.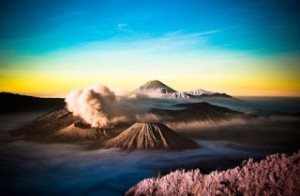 Yogyakarta Bromo Ijen Bali Tour package Itinerary 
Place : Yogyakarta To Mt.Bromo
Yogyakarta Bromo Ijen Bali Tour package start in the morning we will pick you up from Yogyakarta area (from your hotel or guest house ). We will be heading to the solo palace. Then we will drive to Mount Bromo. Lunch at a local restaurant during on the trip. After that, we proceed to the area of Mount Bromo (Cemara Lawang Village) which takes approximately 9 hours driving. In the region of Mount Bromo we will spend the night in the hotel.
Place : Mt. Bromo Sunrise Tour to Ijen Crater Bondowoso
Mount Bromo Tour  start time is about 04.00 am, By 4×4 jeep (Hartop) will take you to Mount Pananjakan 1. In this place, you will see the best  tour sunrise Bromo, and you will also see the beauty of the mountains that lined the nearby Mount Bromo. Include : Mount Bromo, Mount Semeru, Mount sBatok, sunrise mountain, and also you can see the mist on the sea of sand or mist of caldera. After visiting the Mt Pananjakan view point, the tour will be forwarded to the Slopes of Mount Bromo. At the parking area you can rent to ride a horse, or you can walk to the top of the Bromo Crater. Its took 25 minutes to get to the summit of Mount Bromo.
At around 9:00 Am, we will back to the hotel for having breakfast, take a bath, preparing to check out. journey to Bondowoso will take approximately 6 hours, chek in Hotel
Place : Ijen Crater Tour – Bali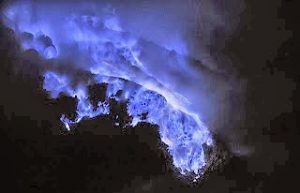 Ijen Tour start at about 4:30 am, we will continue the journey to the mountain ijen. By our car continued drive to Paltuding, from the parking area, you will soft trekking as far as three kilometers , about 2 kilo meters uphill and 1 kilo meter flat. After arrive at ijen crater enjoy the beauty of the mountain. It is inside a larger caldera Ijen, which is about 20 kilometers wide. AFter explore Ijen Volcano tour back to paltuding, continued transfer out to Bali,arrive at Bali approximately in the afternoon. Finish the program of bromo ijen tour from Yogyakarta or Yogyakarta Bromo Ijen Bali Tour.
Yogyakarta Bromo Ijen Bali Tour Price 2020
Please contact us
Yogyakarta Bromo Ijen Tour Facility
Include :
– Land Transportation with full Air Conditioner and privat ca
– Driver, gazoline , toll fee and parking
– 1 nite hotel in Mt Bromo
– 1 nite hotel in Mt Ijen
– Bromo Jeep Tour 4WD / Land Cruiser
– Entrance fee to Mt Bromo
– Entrance fee to Mt Ijen Blue Flame
– Mineral Water during trip
– Breakfast
– Gask Mask in Mt Ijen
– Ferry ticket to Bali
– Local guid for ijen trekking
Exclude :
– personal expences
– Travel insurance
– Horse riding
– Meal (lunch , dinner)
– Tipping Gratitude
Related Bromo Ijen Tour Package :
Save